Recent comScore data has seen a shakeup in the rankings of the big three email providers in terms of worldwide usage: Gmail has now ascended to the top spot; Hotmail tumbled to number two; and Yahoo! Mail settled in at third place. It is no surprise then that there has been a rumored revamp coming to Yahoo! Mail as they try to revitalize their service to retain existing users and attract new ones. While the latest version of Yahoo! Mail just rolled out to the general public in the middle of last year, new leadership at the company has renewed the focus on one of their most popular services.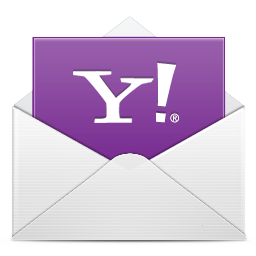 Since official details of the revamp are understandably nonexistent, we shall speculate on what Yahoo! has up its sleeves in order to stay relevant in the space:
1) A speedy user experience: Yahoo! Mail still trumps the others with the biggest user base in the U.S. However, it needs to gain market share in emerging markets like India and China. Especially in countries where broadband access is not ubiquitous, Yahoo! needs to deliver a fast and updated experience. While Yahoo! Mail does still offer its Classic version in some markets, the look and feel of it is dated. A streamlined, lightweight version of their modern interface will keep users with slow connections happy.
2) Less clutter: Like AOL Mail, Yahoo! Mail displays graphical ads when viewed in a regular browser. Such ads take longer to load and distract from the email experience. Less flashy ads—similar to the text-only ads in Gmail and Microsoft's Outlook.com—would be a welcome change for their users.
3) Enhanced productivity: AOL's Alto Mail (currently in private beta) and Gmail's Priority Inbox help manage email overload by automatically sorting and highlighting emails that are important to the user. Look for Yahoo! to offer a similar feature that helps users wade through the incessant deluge of incoming messages easier. Having the option to enable message threading would also be a long-awaited feature for power users.
4) Mobile app for iPhone: Mobile usage is soaring everywhere, but Yahoo! Mail does not have a native app for the iPhone. While it is already accessible in a slick HTML 5 interface, accessing it through Safari means no push notifications, slightly slower response times compared to the native Mail app, and periodic log-in prompts—all of which are huge drawbacks for people on the go. Offering an iOS app would be a nice addition to their Android app, and may just compel users to move away from iOS's Mail app, which lacks a lot of features available in Yahoo! Mail.
5) Expanded namespace: The namespace at Yahoo! Mail is already very saturated. Look for them to introduce new domains to allow new users to snag more desirable email addresses.
These are our predictions—with some wishful thinking thrown in the mix. What do you want or foresee in the new Yahoo! Mail?
Disclaimer: While I used to work at Yahoo! once upon a time, these are purely my thoughts and observations. No contact has been made with a Yahoo! employee to solicit or verify information contained in this post.